I am really loving this fresh tortilla thing- well, maybe other than the bit where mine look like they were rolled out by hyperactive dogs. On crack.
Bear is loving having me around- not totally clear on the why, I keep trying to trim his foot-fur (people are starting to wonder what he does, exactly, at home by himself all day).
So I made tacos. Pretty much all I made yesterday. Well, and a mess, I did that too.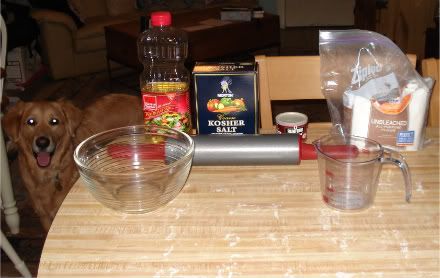 I used the tortilla recipe from before-
2c flour
1/4t baking powder
1/2 t salt
1/4c oil
2/3 c water
super easy, yes? Had to add some extra flour, since it's absorbing moisture from the air, but otherwise, worked out just fine.
They were rather misshapen (in fact, while I was trying to cook them I had that bit from
Bend it Like Beckham
in my head- about the round chapatis). I did manage one that I'm not too embarrassed of, so here-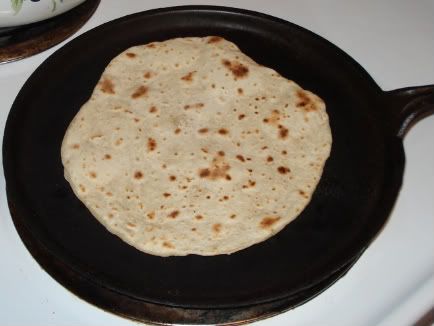 Then I hunted in mom's rotter drawers for onion (tossed a spotty yellow squish and something that *might* have once been a cucumber). I might go hunting for more scary stuff later- I think I saw green onions, as well...
So I found a (nearly off) chunk of red onion to go with the yellow squish and garlic I brought. The onion was revived by peeling off the soft bits and cutting off the dry bits, then chopped with the rest of the stuff.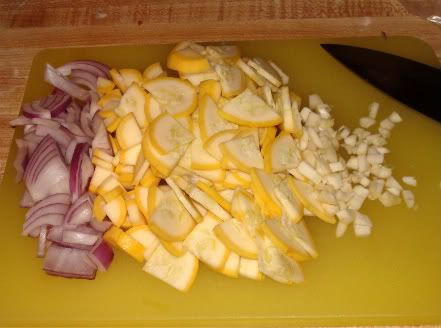 All was sauteed in the non-stick pan with some oil, salt, Boca Crumbles (not sure why these were in her freezer, but she said I could use them, so I did), and
Turkish Seasoning
from
Penzey's
(They were sending a sample with most spices back in 2008, and I put it on or in just about anything until I ran out. Then I cried.).
Then I chopped some (also found in rotter drawer) tomato, tossed all that onto the tortillas, and added some ketchup (too lazy to spoon out salsa, what can I say).
Bear approved, but wanted to taste test-beer too.
No beer for Bear.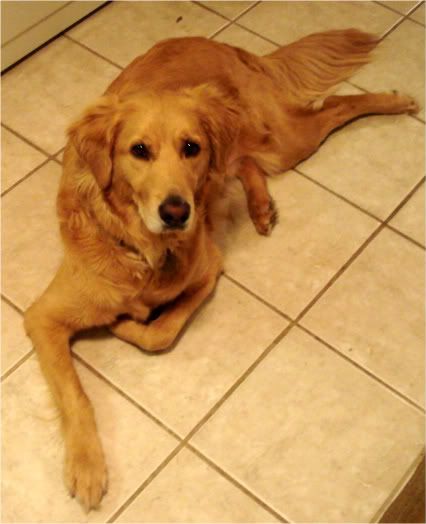 I tried to trim his feet again, but he figured out that if I can't get to the scissors (or his feet) I can't trim.
Oh, and Bear has a msg for everyone out there. He says "luk deep into mai ayes, internetz"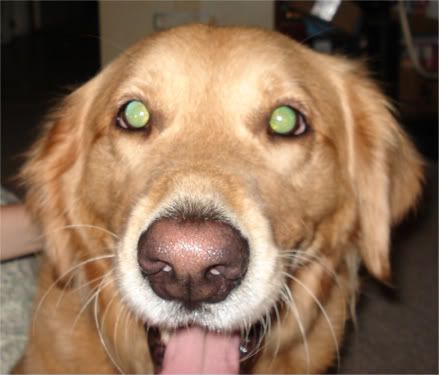 Hmm... maybe no more notes from the dog.... At least, not until he learns to spell.